When the Twin Towers were built in 1973, they were billed as an architectural wonder. At 1,368 feet, they clocked in as the tallest buildings in the world and changed the New York City skyline dramatically. Offices and corporations moved into the towers—also known as the World Trade Center—and the buildings were seen as the economic hub of the world. But on September 11, 2001, a terrorist attack toppled the towers and changed our nation forever. Discover the whole story of the Twin Towers—from their ambitious construction to their tragic end.
2-1-17
From 1892 to 1954, Ellis Island was the gateway to a new life in the United States for millions of immigrants. In later years, the island was deserted, the buildings decaying. Ellis Island was not restored until the 1980s, when Americans from all over the country donated more than $150 million. It opened to the public once again in 1990 as a museum. Learn more about America's history, and perhaps even your own, through the story of one of the most popular landmarks in the country.
2-1-17
Private and bookish, Jackie Kennedy found herself thrust into the world spotlight as the young and glamorous wife of the President John F. Kennedy. As First Lady she restored the once neglected rooms of the White House to their former glory, and through her charm and elegance became a style icon whose influence is still felt even today. Kids will be fascinated to read about a First Family whose youth, intelligence, and good looks captivated America in the early 1960s.
2-1-17
---
At age fourteen, Hillary Clinton thought it would be thrilling to become an astronaut, so she sent an application to NASA. The reply was a flat out rejection: the space program didn't take women. It was a critical moment for the young girl, one that made her realize the world she lived in needed changing and that she had better try to make those changes happen. Clinton's life has been a thrilling series of firsts—First Lady of the US, then first First Lady to become a US Senator, Secretary of State, and possibly the first woman to run as the Democratic candidate for President. This easy-to-read biography gives readers a firm grounding not only in Clinton's life history but the history of the times in which she's lived. It comes out as she makes her historic run for the White House.
2-3-17
Mohandas Karamchand Gandhi was born in 1869 in British-occupied India. Though he studied law in London and spent his early adulthood in South Africa, he remained devoted to his homeland and spent the later part of his life working to make India an independent nation. Calling for non-violent civil disobedience, Gandhi led India to independence and inspired movements for civil rights around the world. Gandhi is recognized internationally as a symbol of hope, peace, and freedom.
2-3-17
In her amazing diary, Anne Frank revealed the challenges and dreams common for any young girl. But Hitler brought her childhood to an end and forced her and her family into hiding.
Who Was Anne Frank?
looks closely at Anne's life before the secret annex, what life was like in hiding, and the legacy of her diary. Black-and-white illustrations including maps and diagrams provide historical and visual reference in an easy-to-read biography written in a way that is appropriate and accessible for younger readers.
2-3-17
---
On October 29, 1929, life in the United States took a turn for the worst. The stock market – the system that controls money in America – plunged to a record low. But this event was only the beginning of many bad years to come. By the early 1930s, one out of three people was not working. People lost their jobs, their houses, or both and ended up in shantytowns called "Hoovervilles" named for the president at the time of the crash. By 1933, many banks had gone under. Though the U.S. has seen other times of struggle, the Great Depression remains one of the hardest and most widespread tragedies in American history. Now it is represented clearly and with 80 illustrations in our What Was…? series.
2-3-17
In 1876, France decided to give the United States a very big and very special present--the Statue of Liberty. The gift was to commemorate the 100th birthday of the United States, and just packing it was no small feat--350 pieces in 214 crates shipped across the ocean. The story of how the 111-foot-tall lady took her place in the New York Harbor will fascinate young readers.
2-3-17
On a hot summer day near Philadelphia in 1776, Thomas Jefferson sat at his desk and wrote furiously until early the next morning. He was drafting the Declaration of Independence, a document that would sever this country's ties with Britain and announce a new nation—The United States of America. Colonists were willing to risk their lives for freedom, and the Declaration of Independence made that official. Discover the true story of one of the most radical and uplifting documents in history and follow the action that fueled the Revolutionary War.
2-3-17
---
Determination meets dance in this middle grade adaptation of the
New York Times
bestselling memoir by the first African-American principal dancer in American Ballet Theatre history, Misty Copeland.
As the first African-American principal dancer at the American Ballet Theatre, Misty Copeland has been breaking down all kinds of barriers in the world of dance. But when she first started dancing—at the late age of thirteen—no one would have guessed the shy, underprivileged girl would one day make history in her field.
Her road to excellence was not easy—a chaotic home life, with several siblings and a single mother, was a stark contrast to the control and comfort she found on stage. And when her home life and incredible dance promise begin to clash, Misty had to learn to stand up for herself and navigate a complex relationship with her mother, while pursuing her ballet dreams.
Life in Motion
is a story for all the kids who dare to be different, dream bigger, and want to break stereotypes in whatever they do.
2-3-17
Everybody needs a role model! Discover true stories of superstars, war heroes, world leaders, gusty gals, and everyday women who changed the world. From Sacagawea to Mother Teresa, Annie Oakley to Malala Yousafzai, these famous women hiked up their pants and petticoats and charged full-speed ahead to prove girls are just as tough as boys...maybe even tougher. Complete with amazing images and a fun design, this is the book that every kid with a goal, hope, or dream will want to own.
2-3-17
When he was young, Cesar and his Mexican American family toiled in the fields as migrant farm workers. He knew all too well the hardships farm workers faced. His public-relations approach to unionism and aggressive but nonviolent tactics made the farm workers' struggle a moral cause with nationwide support. Along with Dolores Huerta, he cofounded the National Farmworkers Association. His dedication to his work earned him numerous friends and supporters, including Robert Kennedy and Jesse Jackson.
2-27-17
---
Outspoken, energetic, and fun, Sonia Sotomayor has managed to turn every struggle in life into a triumph. Born in the Bronx to immigrant parents from Puerto Rico, Sonia found out at age nine that she had diabetes, a serious illness now but an even more dangerous one fifty years ago. How did young Sonia handle the devastating news? She learned to give herself her daily insulin shots and became determined to make the most out of her life. It was the popular sixties TV show
Perry Mason
that made Sonia want to become a lawyer. Not only a lawyer, but a judge! Her remarkable career was capped in 2009 when President Barack Obama nominated her to the Supreme Court, only the third woman and first Hispanic justice in the court's history. Stories of Sotomayor's career are hardly dry legal stuff—she once hopped on a motorcycle to chase down counterfeiters and was the judge whose ruling ended the Major League baseball strike in 1995.
2-27-17
Much like her hit TV show,
I Love Lucy,
Americans in the 1950s fell in love with Lucy. Born in New York in 1911, Lucille Ball was always a natural performer. She danced in the chorus of Broadway shows and acted in small parts in Hollywood movies. But Ball's true gift was comedy. She found a way to showcase her gifts in 1951 when CBS gave her the chance to star in a sitcom. She based the show on her life and called it
I Love Lucy.
Over sixty years later, it is still one of the most loved television shows of all time. Lucille Ball became the first woman to run a major television studio, Desilu, and her comedic genius has kept people laughing for generations.
2-27-17
Supporting STEM education initiatives and the maker movement, the National Parenting Publication Award-winner Maker Lab includes 28 kid-safe projects and crafts that will get young inventors' wheels turning and make science pure fun.
Each step-by-step activity is appropriate for kids ages 8–12, and ranked easy, medium, or hard, with an estimated time frame for completion. Requiring only household materials, young makers can build an exploding volcano, race balloon rocket cars, construct a solar system, make a lemon battery, and more. Photographs and facts carefully detail the "why" and "how" of each experiment using real-world examples to provide context so kids can gain a deeper understanding of the scientific principles applied.
With a foreword by Jack Andraka, a teen award-winning inventor, Maker Lab will help kids find their inner inventor and create winning projects for school projects, science fairs, and beyond.
2-27-17
---
2-27-17
2-27-17
2-27-17
---
2-27-17
2-27-17
2-27-17
---
2-27-17
2-27-17
2-27-17
---
2-27-17
2-27-17
2-27-17
---
2-27-17
2-27-17
2-27-17
---
2-27-17
2-27-17
Maddie Ziegler had hoped to become a star—she just didn't know how soon that day would come. At just eight years old, she was cast on Lifetime's hit reality show
Dance Moms
and quickly won the hearts of fans everywhere with her natural talent and determination. Soon, she was catching eyes all over—including those of pop superstar Sia, who handpicked her to star in the incredibly popular music video "Chandelier." The rest, as they say, was history.
In this inspirational memoir, Maddie explains the hard work she put into her rise to stardom and how she keeps her balance along the way—starring in music videos, going on tour, and becoming an actress in
The Book of Henry
with Naomi Watts and Jacob Tremblay. She also answers her fans' burning questions with wise advice she's learned on her journey. With honesty, charm, and humor, Maddie offers her unique perspective on making her way in the world as a young teenager, reflecting on the lessons she's learned—and preparing for the exciting road ahead.
3-15-17
---
A gorgeously illustrated nonfiction book about the polar bear, this is a factually accurate as well as a poetic exploration of polar bear bodies, habits, and habitats. Working in a painterly, expressive way, Jenni Desmond creates landscapes and creatures that are marked by atmosphere and emotion, telling a story about bears that engages the reader's interest in amazing facts as well as their deep sense of wonder.
4-3-17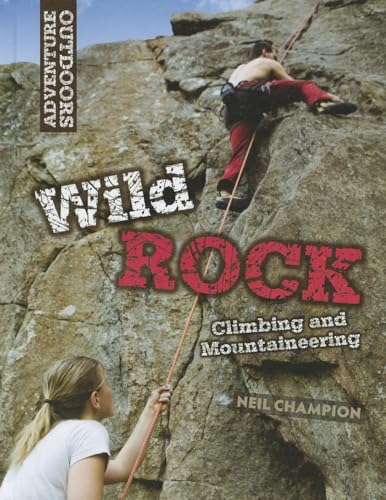 The Adventure Outdoors series explains exhilarating outdoor sports involving water, rocks, mountain biking, and more. The informative and visually stimulating books explain equipment needed, skills required, and safety tips. Stories of true daredevils serve to inspire, and checklists and diagrams help the reader to prepare for such adventures themselves.

4-10-17
Starting with statistics and building toward real and achievable solutions for the planet. With features such as Planet Watch sidebars, New Technology summaries and Facts and Records almanac pages, this book explores the opportunities and dangers within the food distribution networks of the world, as well as the pros and cons of the issues that are at the center of the world-at-risk debate.

4-10-17
---
Contains chronological articles describing the US Civil War battles fought that led to the Union victory at Gettysburg. Includes a timeline and biographies of the Wars key figures in 1863 including Abraham Lincoln, Robert E Lee, Stonewall Jackson, and Ulysses S. Grant. Includes a quiz and other study features to help students learn important information.
4-10-17
Why do some animals gather in family groups? How do they behave when they are in these groups? These and many other animal behavior questions are answered in these fascinating books.
4-10-17
Describes monsters of all kinds from folklore to modern movie scripts, including Greek Hydras, Norwegian krakens, vampires, and ogres. Also describes real-life monsters such as sharks and komodo dragons.
4-10-17
---
Arranged around tricks of similar "structure" these step-by-step guides offer easy close-up tricks. Tricks are paired with the history of the top magcians who made them famous. With practice-makes-perfect assurance, children learn that discipline is an art, and art is in fact where magic is concerned, everything!

4-10-17
Describes the life story of a star, introducing red giants, planetary nebulae, supernovas, and black holes. Also discusses different galaxies of the Universe, including the Milky Way. Provides statistics and diagrams.
4-10-17
"Discusses the life of tigers and profiles different types of tigers, along with providing facts about habitat, hunting practices, diet, and more. Also includes records on tigers"
4-10-17
---
Discusses the life of spiders and profiles different species, along with providing facts about habitat, diet, hunting practices, and more.
4-10-17
4-10-17
Using a high interest approach to history, this book gives readers the thrills that are in the stories espionage world, while illustrating the routines and the continued need for undercover information gathering. Top Secret sidebars offer technology profiles, interesting history, and secret code breaking strategies. Miini-biographies are scattered throughout the text.
4-10-17
An examination of controversial issues and events that have arisen during the ongoing war against Islamic extremists, spotlighting such topics as prisoner treatment and the invasion of Iraq.
4-11-17
An examination of the differences in religious and political beliefs between Western nations and Islamic extremists, as well as the ways in which information is shared and manipulated.
4-11-17
Tales of daring secret operatives and risky plots are not just the stuff of movies. There are real
Spies around the World
at work every day. This series investigates the espionage agencies of four countries, tracking their histories of intelligence gathering and spotlighting some of the most famous—or infamous—missions and associated participants. Fictional spies from popular culture are contrasted with their real-life counterparts, while historical photos give witness to the true and sometimes incredible actions of everyday spies.
4-11-17
---
Describes the origins and techniques of parkour and free running. Describes the differences between the two activities and highlights the founders of the sports, along with how the sport has been highlighted in films and ads.
4-11-17
Describes the types of skills useful for putting on a circus show. Includes step-by-step instructions on basic tricks, stunts, and performances such as juggling, plate spinning, tumbling, acrobatics, clown costumes and performances, and more. Encourages readers to practice and hone their performance skills.
4-11-17
Provides readers with step-by-step instructions to create innovative crafts using everyday household items. Outlines Origami, weaving, papier-mch and many more fun and easy crafts for children of all ages and abilities. Encourages readers to try all kinds of media and expand their skills. Lists potential careers that crafters have.
4-11-17
---
Provides easy-to-follow instructions for many creative art projects including: perspective drawing, photo collage, watercolor painting, and many more. Helps readers develop important artistic skills in a fun and engaging format.
4-11-17
Describes the types of skills needed to do simple magic tricks, and how to train and practice to become a famous magician. Includes step-by-step instructions for preparing props and tips for making the tricks and illusions work the best. Readers will learn card tricks, number tricks, science tricks, and more. Encourages readers to practice and hone their performance skills.
4-11-17
Describes basic cooking skills and techniques, along with several easy recipes from around the world. Includes glossary, tips and tricks, and information on cooking careers.
4-11-17
---
Using clear, illustrated step-by-step directions, this book explains how to create funky accessories with little bits of fabric, ribbon, buttons, and more. Basic sewing skills are taught, and ideas for other crafts are prompted. Equipment resources and glossary are included.
4-11-17
Using clear, illustrated step-by-step directions, this book explains how to jazz up clothing with bits of fabric, ribbon, buttons, and more. Basic sewing skills are taught, and ideas for other crafts are prompted. Equipment resources and glossary are included.

4-11-17
Describes the drug trafficking process and ways various law enforcement agencies fight the war on drugs. Includes real-life case studies and examples of drug crimes solved around the world.
4-11-17
Gives information on various types of gun crimes and discusses the laws of different countries and their attitude toward guns. Includes real-life examples and case studies of gun crimes around the world.
4-11-17
In this books we watch undercover agents battle juvenle crime. From the tips and technologies law enforcement agencies use to case studies and current issue debates -- these books give readers a world, and its issuesso knowledge, critical thinking and commitment are the result.
4-11-17
Kidnapping and piracy is one of the fastest growing forms of crime today. Far from being a crime of the past, kidnappers and pirates today regularly extort money by seizing hapless victims on the street or taking command of their boats on the seas. Find out how the criminals operate, and how we can stop them. Inside Crime: Kidnapping and Piracy is part of an exciting new series that takes the reader undercover to explore the real world of crimefighting. Using up-to-date case studies alongside real-life examples of how famous crimes have been solved, Inside Crime gives a vivid portrait of crimefighting today.
4-11-17
---
Delves into the world of policing, describing the techniques police officers use to catch criminals and some of the problems the police encounter. Includes real-life examples and in-depth case studies from around the world.
4-11-17
Ever since people have walked, they have dreamed of flying. Prepare to soar in this poetic celebration of dizzying heights and human innovation.
4-12-17
---